By checking the "Skip this step", Bluebird will not send an email to your recipient with either your digital gift card link or delayed shipping link.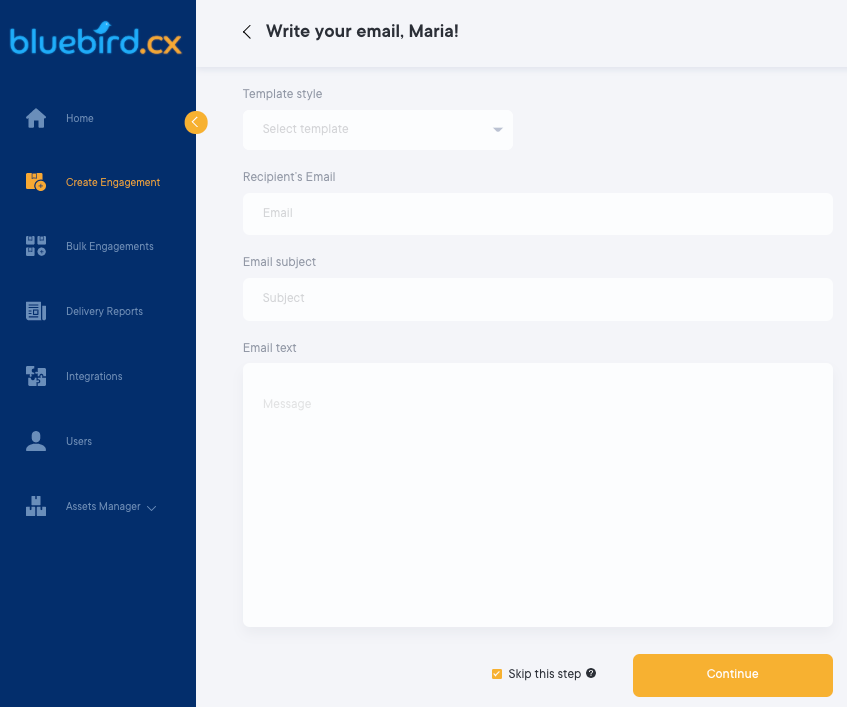 After clicking Continue, you'll be able to copy the gift card link/delayed shipping link and send it directly to the recipient via your email.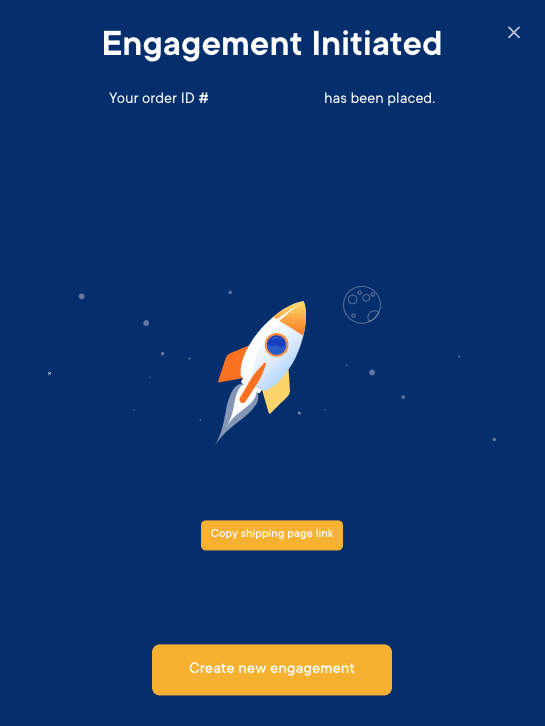 You may also copy the links that are made available in the Delivery Reports page.

If you have any further questions, please feel free to contact us at support@bluebird.cx.